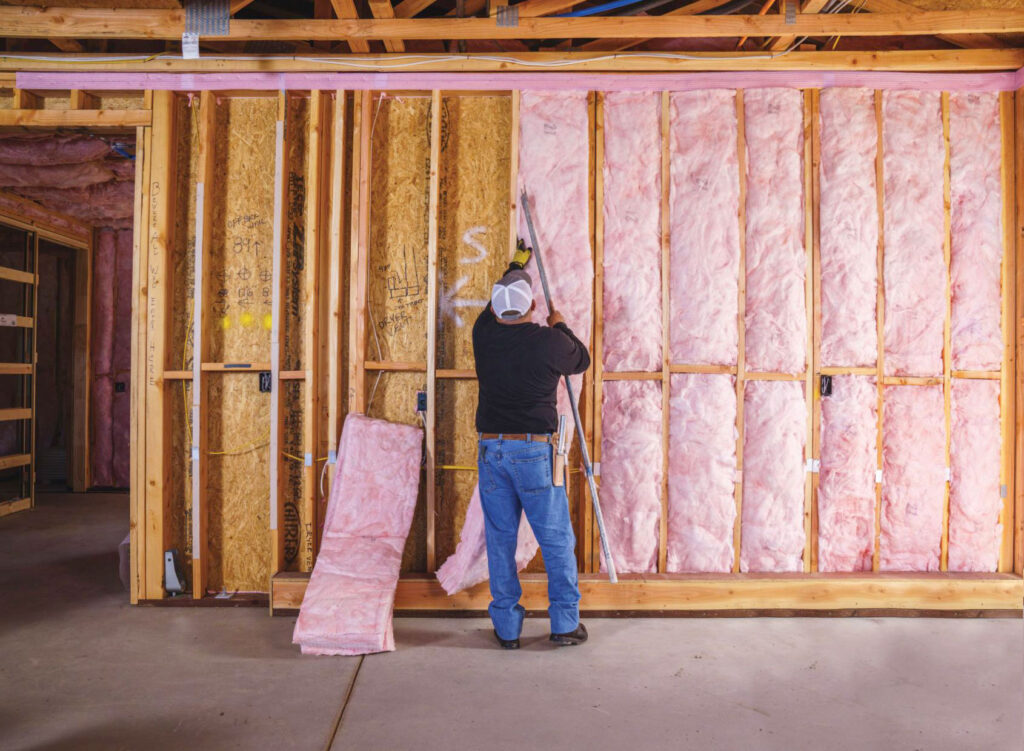 INsulation Products
Boost the quality of life.
Our premier choice for servicing our customers, using Owens Corning® Fiberglass™ is the first step we take to ensure thermal comfort, increase energy efficiency, and add noise control.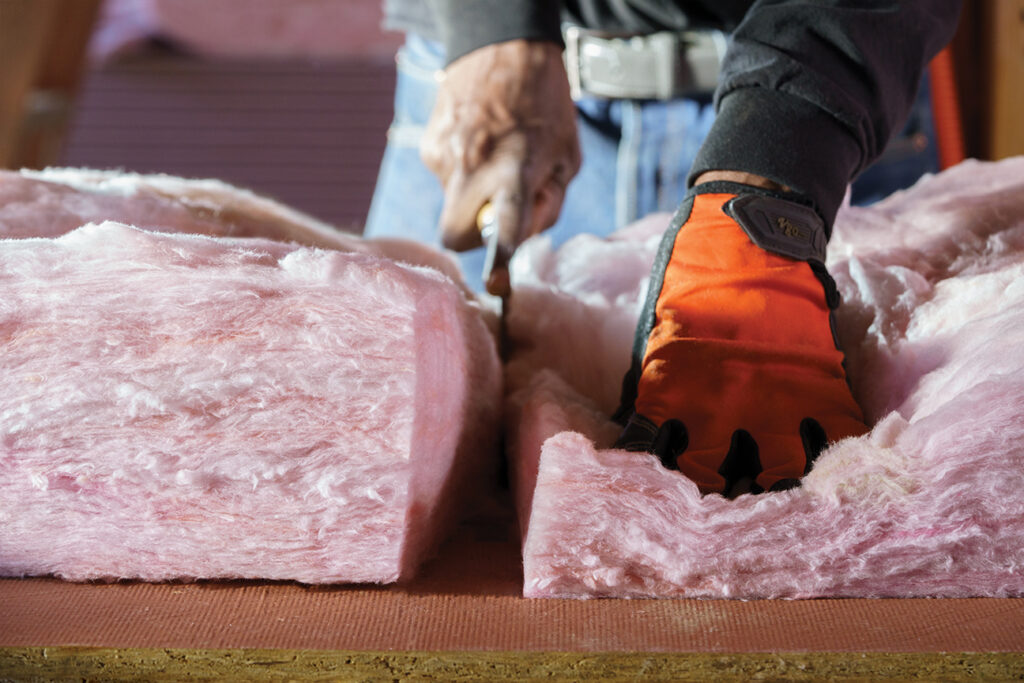 Loosefill Fiberglass Insulation & Fiberglass Batt Insulation
Owens Corning® PINK Next Gen™ Fiberglas™ Insulation is pre-formed, flexible blanket insulation made with advanced fiber technology for superior texture that resists shedding and feels like cotton. Its R-values can range from 11 to 49, and thicknesses between 3.5 to 14 inches. Next Gen Fiberglas is made with safe, proven ingredients that naturally resist fire and do not support mold growth, so it matches our high Higgins standards for precision, comfort, safety and sustainability.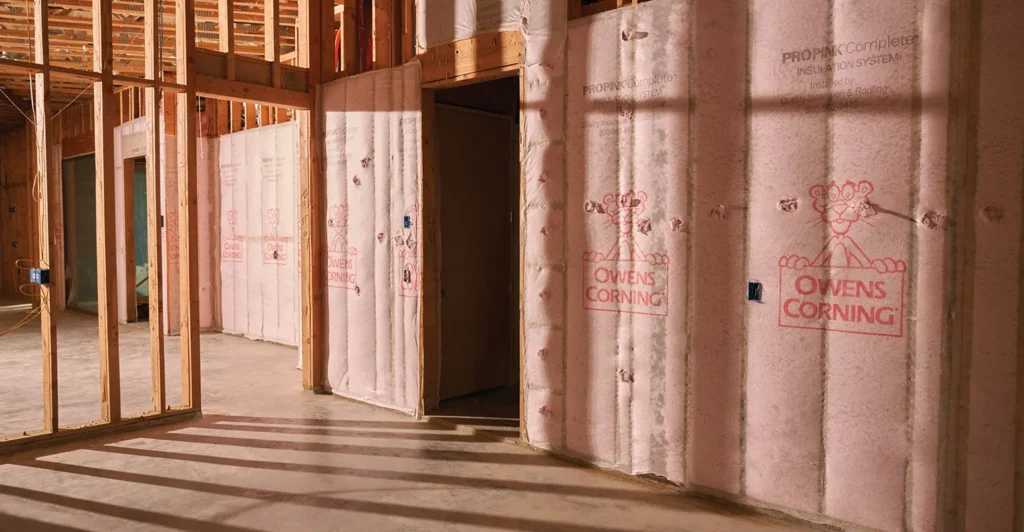 Fiberglass Blown-In Wall System
Owens Corning® PROPINK® L77 Fiberglas™ Loosefill Insulation is top of the line blow-in fiberglass that fills every inch of your project to secure energy efficiency and ultimately energy savings. A non-corrosive and non-combustible product, PROPINK resists moisture buildup and mold growth, reduces unwanted noise, does not require wet adhesives and does not settle, rot or deteriorate with age.
Open-Cell & Closed-Cell Spray Foam
Spray polyurethane foam is a high-performance option that forms a high-quality air barrier that keeps mold and moisture out.
Lead-free and formaldehyde-free, it delivers high insulation values and severe weather protection. Whether you have open or closed cells, we offer the right kind of insulation for your job.
High R-values increase energy savings.
Near-zero air permeability improves efficiency.
Strengthens structure.
Offers severe weather and flood resistance.
Enhances indoor air quality.
Reduces operating costs.
Let's start a conversation.
Start with great people, high standards, and best safety practices. Start with Insulation Systems.