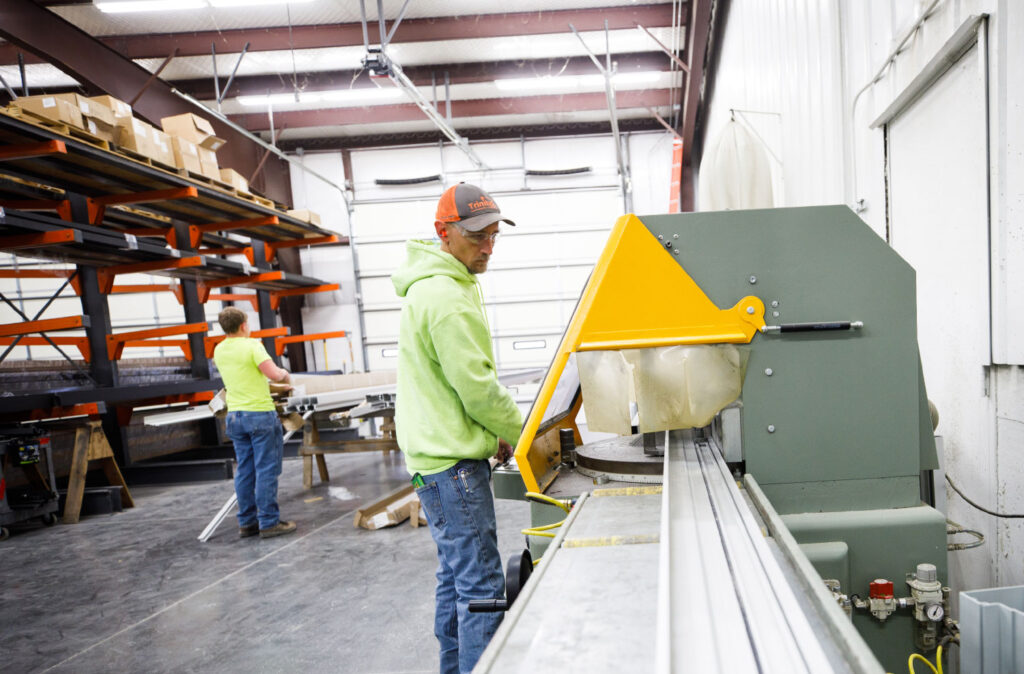 Glazing Services
An unbroken record.
As your go-to experts in the glazing industry, we're committed to protecting our good name and the assurance of your project's success.
We work with architects, general contractors, and industry professionals on all types of commercial projects, big and small.
Our Services
On time. On budget. On the mark.
At Glazing Systems, you can take us at our word. With decades of experience, we have worked to perfect what we do.
Curtain Wall Systems
Window Wall Systems
Storefront Systems
Aluminum Entrances
Sliding Doors & Windows
Commercial-Grade Aluminum Windows
Awnings & Hoppers
Casement, Single- and Double-Hung, Egress
Aluminum Canopies
Interior Heavy Glass Doors & Wall
Glass Hand Railing
Between-Glass Blind Units
Security Glass / Entryguard Glass
Blast-Rated Systems
Bullet Resistance Glass
Fire-Rated Glass & Framing
Mirrors
Window Film
Architectural Panel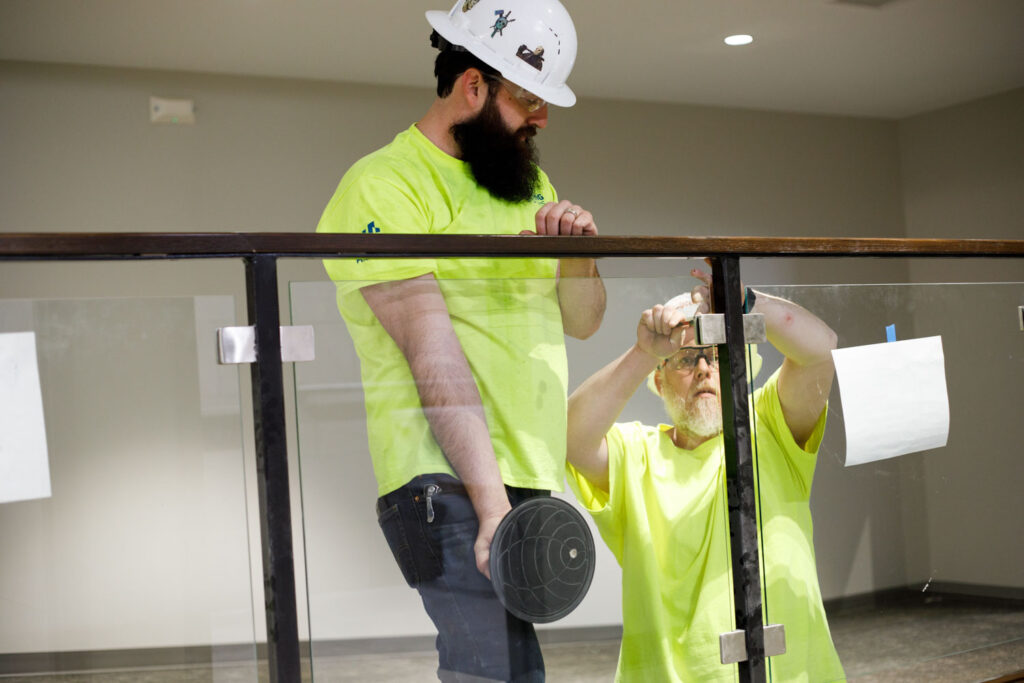 Top-Notch Service
Never any compromises.
Never trade quality for time—it's a simple principle we repeat over and over.
That means we make time to do it right because our customers don't have time for someone to do it over. Always keeping collaboration and hard work at the center.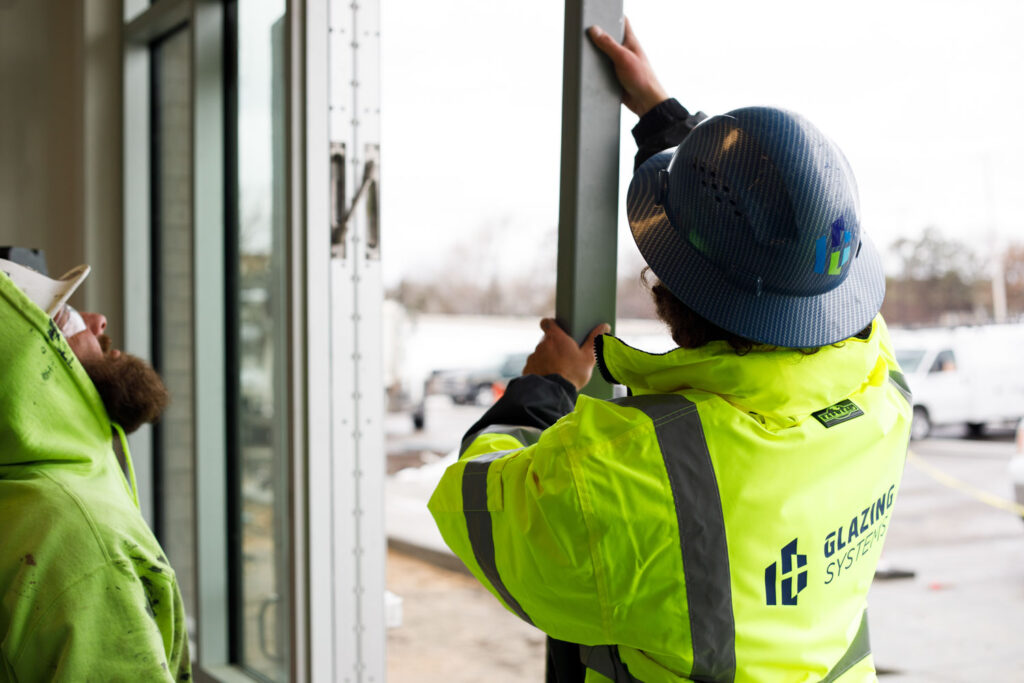 Environmental Impact
Energy-efficient savings.
Our high performance glazing products and services can help you minimize your environmental impact and lead to cost savings on your bottom line.
Let's start a conversation.
Start with great people, high standards, and best safety practices. Start with Glazing Systems.